More Than A Military Disposal Store
Custom Made Gear
We make and modify custom gear on site. Alterations and modifications can be taken care of in our tailor shop.
Embroidered Patches
Unit patches, velcro flag patches, name badges and more. All can be purchased in bulk or individually.
Made in Australia
We are proud to produce licensed Australian Made products on site in our factory. Supporting Aussie jobs. Supporting the Aussie economy.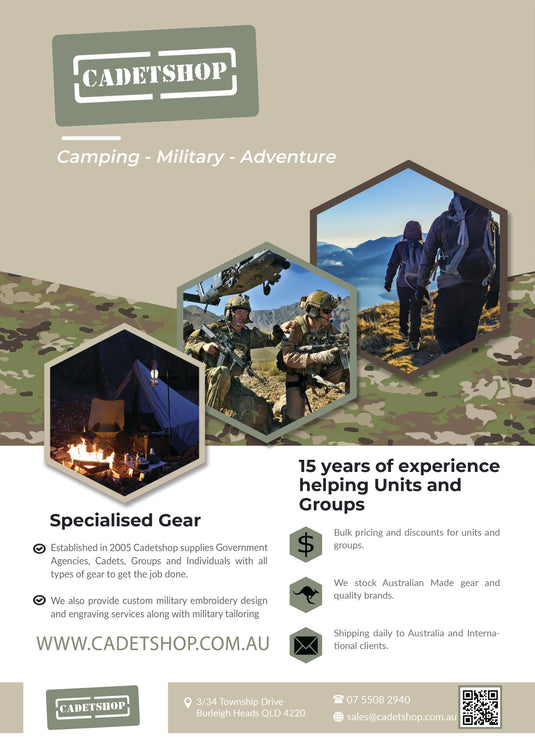 Cadetshop Network Collaboration
Our collaboration portal is a great way of fundraising for your unit or group. Its also a way for social media content creators and individuals to get involved with the gear and products they enjoy.
Collaboration Log In
Tasmanian Tiger

We stock and supply world leading quality tactical and military equipment from Tasmanian Tiger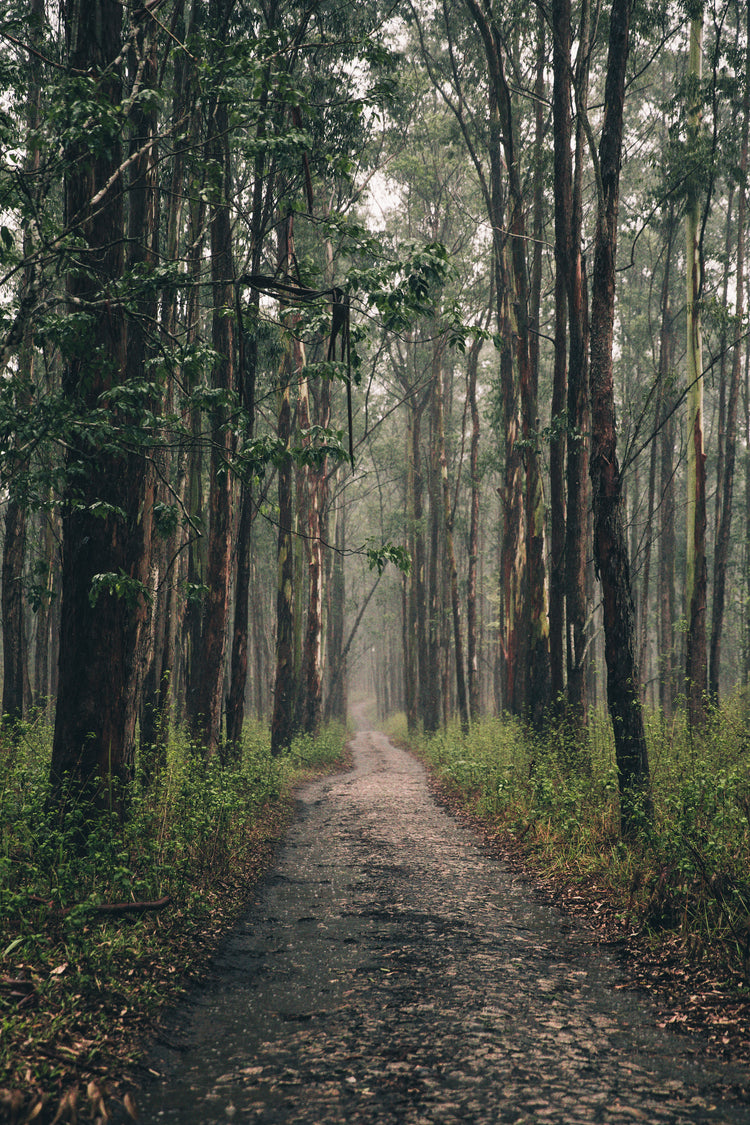 Review
Good variety for a cadet to choose from, not so good on mum's credit card though LOL. Range of items from field equipment to different patches. Good place to get birthday presents for cadets.
Review
A variety of gear and clothing with great prices. I've been very satisfied with everything I have gotten from here.
Review
This is an excellent shop for all your cadet or army equipment shopping. Pleasant and no pleasure shopping just relax and take your time.
Review
Staff were really helpful in getting the right Camelbak for my backpack. They have plenty of quality gear in the shop too.
Review
Great range of products and so helpful! I love to support a family business and this husband and wife team are great. They recommend items without trying to upsell and are very reasonably priced too. Thanks guys! Very glad you are around the corner from us!
Review
Staff are extremely friendly and helpful. I was actually getting a few thing sorted and needed them asap by the end of the week. They were able to get it packed and shipped to me via express post. I highly recommend Cadetshop to any ADF members or cadets to get things that they need because they actually look after you!
Review
I liked it, didn't have everything I wanted but had some useful stuff, lower priced (under some of the big stores like anaconda) and they left me alone to wander around and see what they had. Obviously military based which works for me, happily go back.
Review
Great service and not overpriced 👍
Review
Fantastic stock and vareity. When my local shop selling stuff i've been using for years, I turned to Cadetshop because i could rely on them
Review
I've brought a lot of things on cadet shop, patches, hats, nametags. I love it, absolutely love it.
Review
1st place to Go to if your in the adf reserve's
Review
Awesome service, very friendly and approachable staff. Prices were great for quality products.
Review
Incredible service, good prices and durable material.